Phase One: London to West Midlands
Learn about the HS2 Phase One route, construction highlights, stations and more.
What is Phase One?
Phase One of HS2 will see 134 miles of new high speed railway line constructed from Euston to north of Birmingham, where it will re-join the existing West Coast Mainline. Services will travel onwards to places like Manchester, Glasgow, Liverpool, Preston and Wigan.
It will pass through 31 miles of tunnels and over 10 miles of viaducts. Four brand new stations and two new depots will also be built. 16,000 workers will be needed to complete construction.
When will it start and finish?
The first services on Phase One will run between 2029 and 2033. Extensive ground investigations and preparations are almost finished and construction has started.
The Stations
As part of HS2 Phase One, four new railway stations will be developed.
Birmingham Curzon Street
Blurb about Curzon Street – construction info, services BREEAM etc.
Birmingham Interchange
Blurb about Interchange – construction info, services BREEAM etc.
London Euston
Blurb about Euston – construction info, services BREEAM etc.
Old Oak Common
Blurb about OOC – construction info, services BREEAM etc.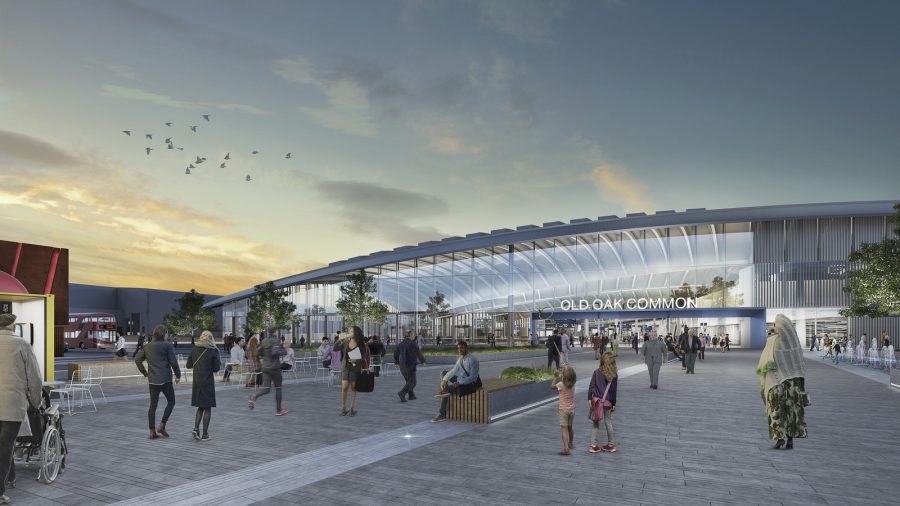 Surface works
Mervs stats to go here.
Excavation
Stuff about TBMs etc.
Archaeology
Construction partners
The enabling works contracts cover the whole of Phase One, from London to Birmingham. The following joint ventures (JV) have been appointed:
Area South – CS JV (Costain Group Plc, Skanska Construction UK Limited)
Area Central -Fusion JV (Morgan Sindall Construction & Infrastructure Ltd, BAM Nuttall Limited, Ferrovial Agroman (UK) Limited)
Area North – LM JV (Laing O'Rourke Construction Limited, J. Murphy & Sons Limited)
As well as archaeology, site clearance and establishing site compounds, the contractors will also deliver a range of activities including utility diversions, ecology surveys, demolition, ground remediation, watercourse activities, highways realignments, monitoring and instrumentation, structural reinforcements and drainage work.
Nature and the environment
Section to talk about Green Corridor, habitat creation, tree planting.
Offsetting of construction emissions etc.
Planning permission
Section linking to hybrid bill, U&As and planning forum.